The holiday season is upon us. Time to wrap presents, bake cookies and watch reruns of your favorite TV shows snuggled up on the sofa.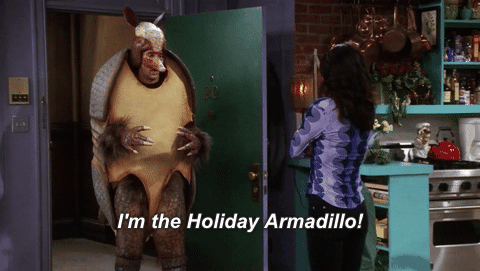 For most of us, the holidays are also a way to get away from work, relax and not think about your business for a while. However, while you might use the time for some well deserved rest, your website will keep on working. It's out there 24/7, doing its job, serving your visitors.
So, how can you make sure it does so properly while you are lying in an eggnog stupor? By preparing.
In this post, you will learn how to get your WordPress website ready for the holidays. To do so, we will look at site maintenance, mobile friendliness, security and marketing. Plus, we also included some plugins to get your site to spread some holiday spirit.
Let's go-ho-ho!
How to Prepare WordPress Website for the Holidays
Follow the tips below to make sure your site and business get through the holiday season problem free.
Prepare for a Traffic Surge
Especially if you run an online shop, the holidays can be a time of increased traffic. After all, for the first time ever, consumers are expected to spend the majority of their holiday gift shopping money online. However, even if you are just publishing (holiday-related) content, it can mean more visitors looking for tips.
In either case, it's important that you're prepared.
One of the most central things to take care of in this regard is to make sure your website loads fast enough. Tardy loading times are one of the main reasons visitors abandon websites. If you are a shop owner, that means missing out on revenue.
The first step is to check with your host and see what emergency measures they offer for unexpected traffic increases. In cloud hosting, you are often able to add more resources with just a few clicks. Other providers offer automatic scaling if necessary. Whatever your host has in store, it's important to find out.
Two quick wins in this area are installing a caching solution and setting up a content delivery network. That way, you make sure that repeat visitors don't need to download your entire site every time they come by and also that they receive your site from the nearest possible location.
Apart from that, we also have a lot more tips on speeding up your WordPress website.
Check on Your Mobile Friendliness
A second important thing is to make sure your site is mobile friendly. By now mobile devices account for more than 50 percent of online traffic worldwide and are growing in online shopping.
Not to mention, all those phones and tablets that people will receive as presents this holiday. You don't want to disappoint the proud new owners, do you? Especially since mobile users are more likely to take action on their searches.
For those reasons, make sure you know what it means to be mobile friendly today and that your site adheres to it. You might also want to look into responsive design for WordPress.
However, unless you find huge flaws, avoid making any drastic changes to your site's design and functionality during the holiday season. The risk of something going wrong during this busy time is too great! The big site overhaul can wait until the new year.
Have a Support System in Place
If your site is dealing with customers, support is also part of preparing it for the holidays. Especially if you are selling physical products, there will be a lot of back and forth, questions, complaints and much more.
Just consider this: during this holiday season, UPS alone expects to transport 750 million packages! If some of them are yours, you better make sure you have the capacity to take send them on their way.
However, even if dealing with digital products, be sure you have the manpower to deal with increases in sales. That might mean hiring temp workers or outsourcing other parts of your duties to free up capacity.
Clean Up Your Site
Cleaning up helps your website run more smoothly. Getting rid of extraneous data like saved revisions, spam comments and other clutter helps it run at peak capacity. It will also clear up your workspace, all of which benefits your visitors.
We have compiled a lot of tips in our spring-cleaning guide for WordPress websites. However, you can also apply the same techniques in the cold season. Doing so will also shrink your site in size, which matters for our next point.
Tighten Up Security
Security is always an important point for website owners. However, it can get even more important during the holidays.
Since most of us (ideally) stay away from emails, social media and work in general, that also means that if your site goes down, you might not even be aware of it.
What if your WordPress website got hacked and you aren't around to take care of it? Hackers are also aware of which season it is and use the general downtime to increase their attacks. Just ask Kevin from Home Alone!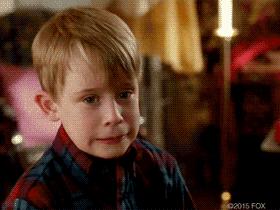 For that reason, it's important your site's security is more watertight than ever. A good starting point to get there is this article. Increasing website security also means having a backup solution in place. Luckily, we have recommendations on that as well!
You might also consider increasing your backup intervals during this time. That way, it's easier to go back to an up-to-date version if the rest of your security system fails.
Prepare and Schedule Your Content
Of course, just because you are taking a break, it doesn't mean your content marketing has to. If you are running a blog (and who isn't these days), it's a good idea to keep publishing relevant posts even while you are taking time off. That way, you keep your readers engaged and continue building authority. Also, Google likes sites that update regularly.
However, that doesn't mean you have to get up Christmas morning to hit the Publish button. Instead, you can simply use WordPress' scheduling feature. Access it by clicking the Edit link inside the Publish box where it says Publish immediately. When you do, you have the possibility to set a day and time for your post to hit the blog.
Once you have made your choice, all that's left to do is hit OK and then the Publish button (which has turned into Schedule).
Alternatively, you might use a plugin like Editorial Calendar or CoSchedule. Both allow you to schedule content to be published later.
Pro tip: if you find yourself overwhelmed with writing all holiday content yourself, consider taking on some guest posts!
Automate Your Marketing
Not only your blog but the rest of your marketing machine should continue running as well.
For one, that means making sure your social accounts are fed. You can do that easily with social scheduling tools like Buffer. The aforementioned CoSchedule plugin can also help you with that.
However, don't just make sure you have updates available, also consider adding and scheduling some holiday messages. Just like your family and friends, your followers wouldn't mind hearing "Merry Christmas", "happy Hanukkah" or other good wishes from you.
Also, don't forget your email subscribers! If appropriate, compose a holiday message to them. If you have blog posts scheduled for that time, be sure to create accompanying emails and schedule them accordingly.
Add Some Holiday Cheer
Finally, we as WordPress users have a whole bunch of plugins at our disposal to bring some holiday vibes to our websites.
As you can see, there are plenty of options to spruce up your site. Just do us all a favor and don't add all of these at once.
Wrapping Up…
Preparing your WordPress website for the holidays is an important step so you can stop thinking about it. After all, what good are holidays if you continue working?
Above, we have listed a number of measures to both keep your site in the clear during the holidays and get your visitors into the mood. Let's sum them up real quick one more time:
Prepare for increased traffic by optimizing your site for speed
Check on your site's mobile capabilities
Make support a priority
Clean up your site to make it run more smoothly
Increase security to keep it safe around the holidays
Prepare and schedule your content
Automate your marketing including social media and email
Add holiday cheer via plugins as needed
If you follow the above, your site should get through the holidays without a hitch. That way, you can enjoy time with your family and take a real-time out knowing your web presence is safe.
Just in case anything goes wrong, you might also consider installing the official WordPress mobile apps on your device. That way, you are able to jump into your site and take care of minor things without firing up the laptop (or even taking it with you). However, hopefully, it doesn't come to that.
Happy holidays in advance!
How do you get your WordPress website ready for the holidays? Anything to add to the list? Let us know in the comments section below!